By keyes |
18
March 2019 |
3
Comments
NEW ROBOT ARE COMING
Here comes a mini STEM education DIY robot platform based on Micro:bit programming.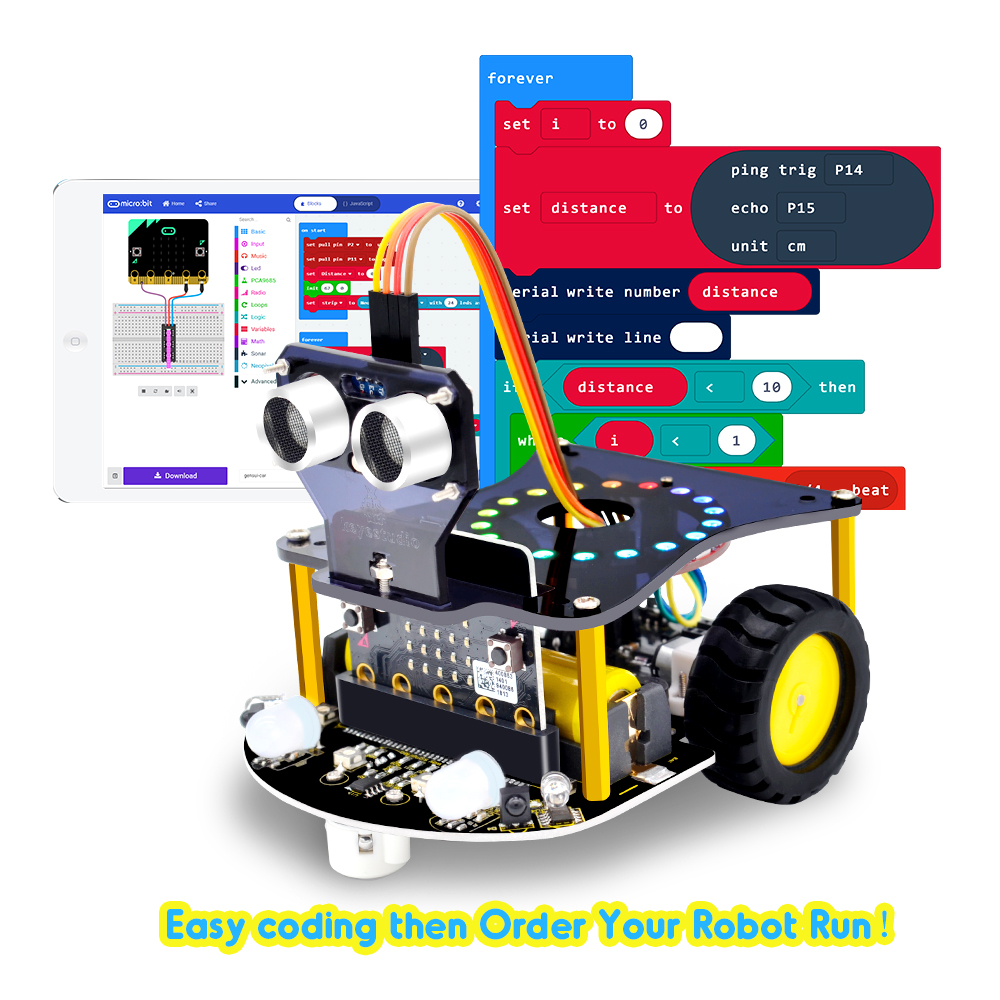 The Micro:bit Mini Smart Robot Car V2 integrates ultrasonic and infrared obstacle avoidance, line following as well as infrared and Bluetooth control functions.
It comes with a passive buzzer for playing music; a KEYES-2812-18R module for controlling 18 RGB LED colors; a photocell for detecting the light intensity; two RGB lights used as direction light.
Moreover, the micro:bit car supports charging by 18650 batteries when run out of power. It is available to adjust the motor speed.
This micro:bit robot is a perfect toy for kids to start learning robotics. The plug-and-play allow children to quickly learn graphic programming in entertaining, nurturing children's interest in science and logical thinking.
For more contents, clink the Wiki link below:
https://wiki.keyestudio.com/Ks0426_keyestudio_Micro:bit_Mini_Smart_Robot_Car_Kit_V2
Leave a Reply
Your email address will not be published.Required fields are marked. *