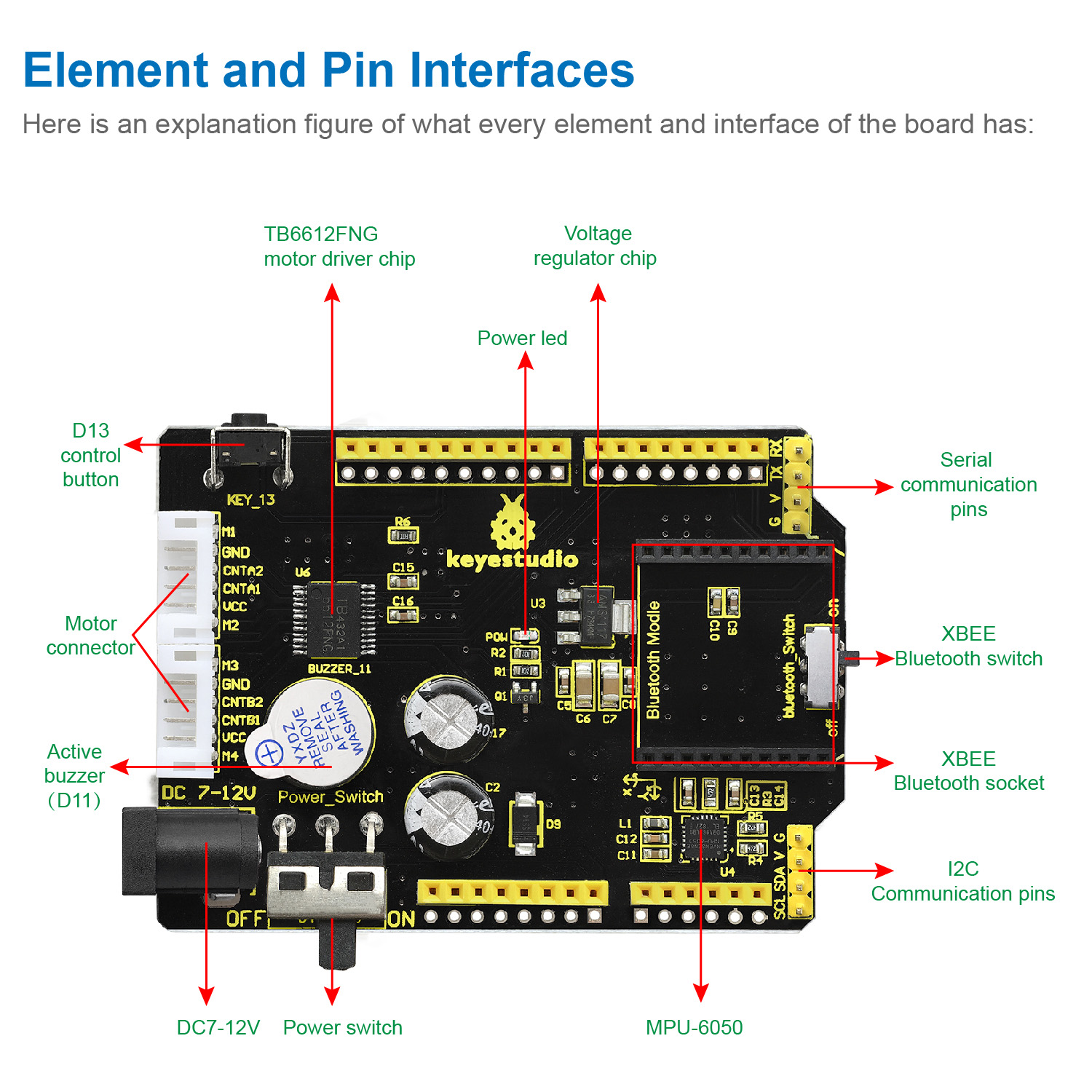 Description:
You might envy those who can easily drive the gravity balance car on the street. So cool! How to DIY a mini balance car on your own?
You are able to combine this shield with UNO R3 control board to make a balance car based on Arduino development platform.
The shield comes with a XBEE Bluetoot h socket, so you can connect the Bluetoot h APP to easily control the balance car. With the APP, you can choose both key control and gravity control mode, besides, you can also adjust the balance angle and change PID parameters.
The shield is also compatible with a 12V permanent magnet brush motor with a reduction ratio of 1:30 and a locked torque of 7.5kg.cm.
After metal gear reduction output, it has stronger horsepower than ordinary motors. It has low power consumption, high torque and quick start, etc.
For easy settings, the balance car shield integrates a power switch, XBEE communication switch, built-in active buzzer (D11 control), D13 button controlled device, a serial communication and an I2C communication pin.
Technical Details:
Operating Voltage: DC 7-12V

Operating Current: 800mA

Compatible with UNO R3 board

Complying with ROHS

Dimensions: 80mm*60mm*28mm

Weight: 28.6g